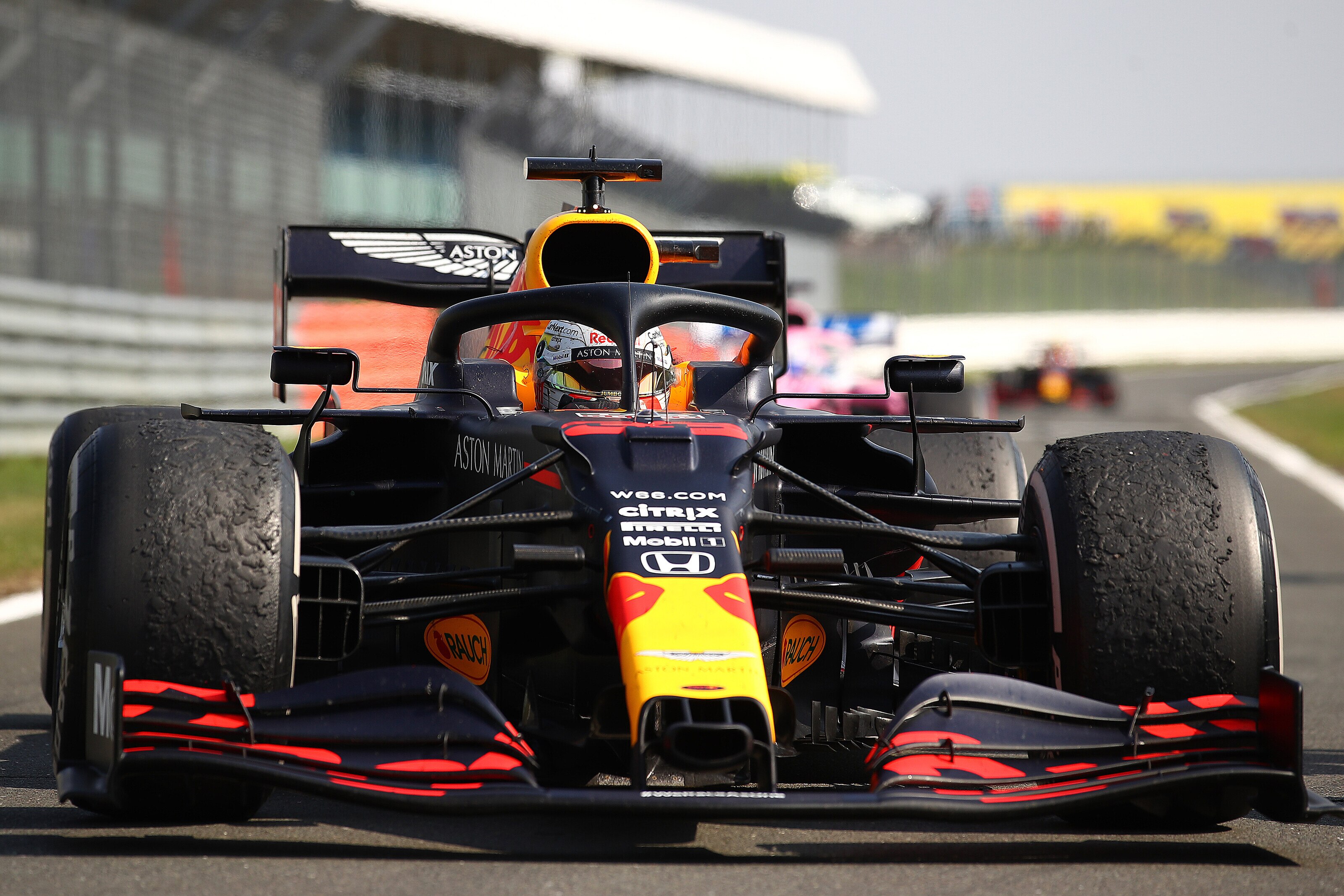 British Grand Prix™
A location that needs no introduction, Silverstone, the home race of Red Bull Racing
A location that needs no introduction, Silverstone, the home race of Red Bull Racing
The British Grand Prix at Silverstone is Formula 1™'s busiest weekend with crowds upwards of 400,000 over the four days. It's is our second home from home, just a short distance from our Factory in Milton Keynes it's a race the entire Team looks forward to. Silverstone hosted the first Grand Prix in 1950 and has now become recognised as the shell of British Racing. Driven and tamed by many famous racers over the years, the 5.891km Formula 1™ circuit is well renowned for its speed and technicality. The world's greatest driver's fine tune their racing cars around the 52-lap race weaving through the 18 corners where Team strategy is a key factor for a podium finish.
As our guest, you'll be immersed in the intensity of a race weekend, with a bird's eye view of the pitlane, looking out over the start-finish straight.
You'll also have the opportunity to explore the team's garage and watch as the RB16 is prepped for action. With access to data, live pit link sessions and team radio channels, you will remain fully immersed as the weekend drama unfolds. And, as the build-up to the race happens, you will have exclusive access to key team members.