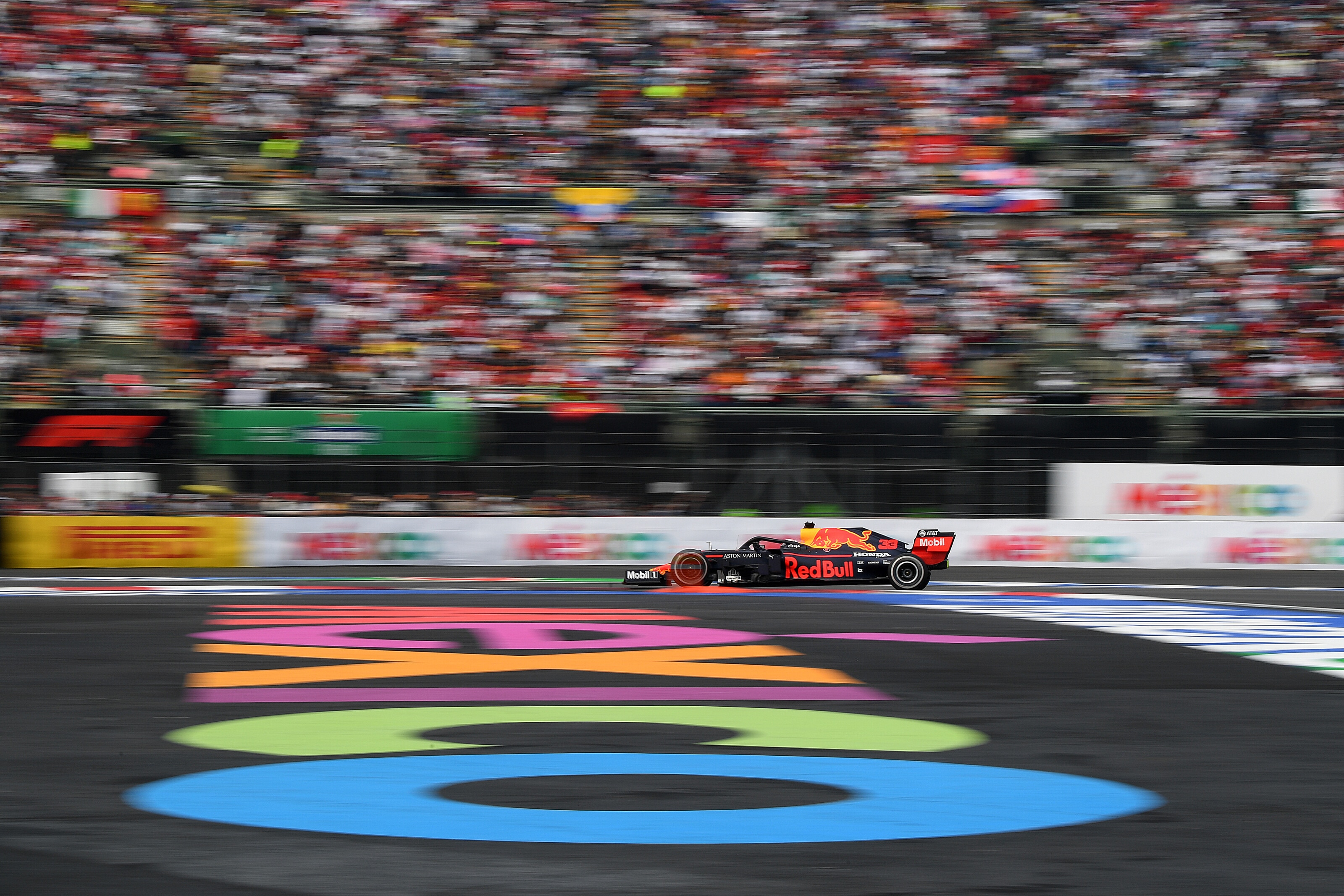 Mexican Grand Prix™
A party atmosphere that is full or colour, vibrancy, noise and excitement – it can only be the Mexican Grand Prix™
Mexican Grand Prix™
A party atmosphere that is full or colour, vibrancy, noise and excitement – it can only be the Mexican Grand Prix™
Set 2.2km above sea level, The Autodromo Hermanos Rodriguez creates a breathless and heart-pounding affair for both drivers and spectators alike. The circuit was originally built on a lake, winds through the old Foro Sol baseball stadium to provide one of Formula 1™'s most unique viewpoints, whilst its traditional fiesta vibes give it a commemorative atmosphere like no other.
Mexico City is steeped in history, architecture and culture, and is also famous worldwide for much-loved cuisine. Close to the city is the Teotihuacan, a site of architectural significance as it is home to the Mesoamerican pyramids, which have over 3,000 years of history. If you venture further afield you reach the Punta Mita beach which sits on Mexico's lengthy pacific coast and is a sight of beauty.
The Mexican Grand Prix is a full-on party that just never stops. It has been voted as the best event in F1™, this race is like a constant festival. And with World Champions occasionally taking their crown here, it's a rare moment to be a part of.
During your stay with us in the Paddock Club you'll be able to climb onboard the truck tour to feel the festival atmosphere from the track, walk the pitlane, enjoy a tour of the Team's garages, access to live Team radio transmissions, exclusive appearances by key Team members as well as a world-class grazing menu and an extensive beverage list, that includes Red Bull Cocktails.