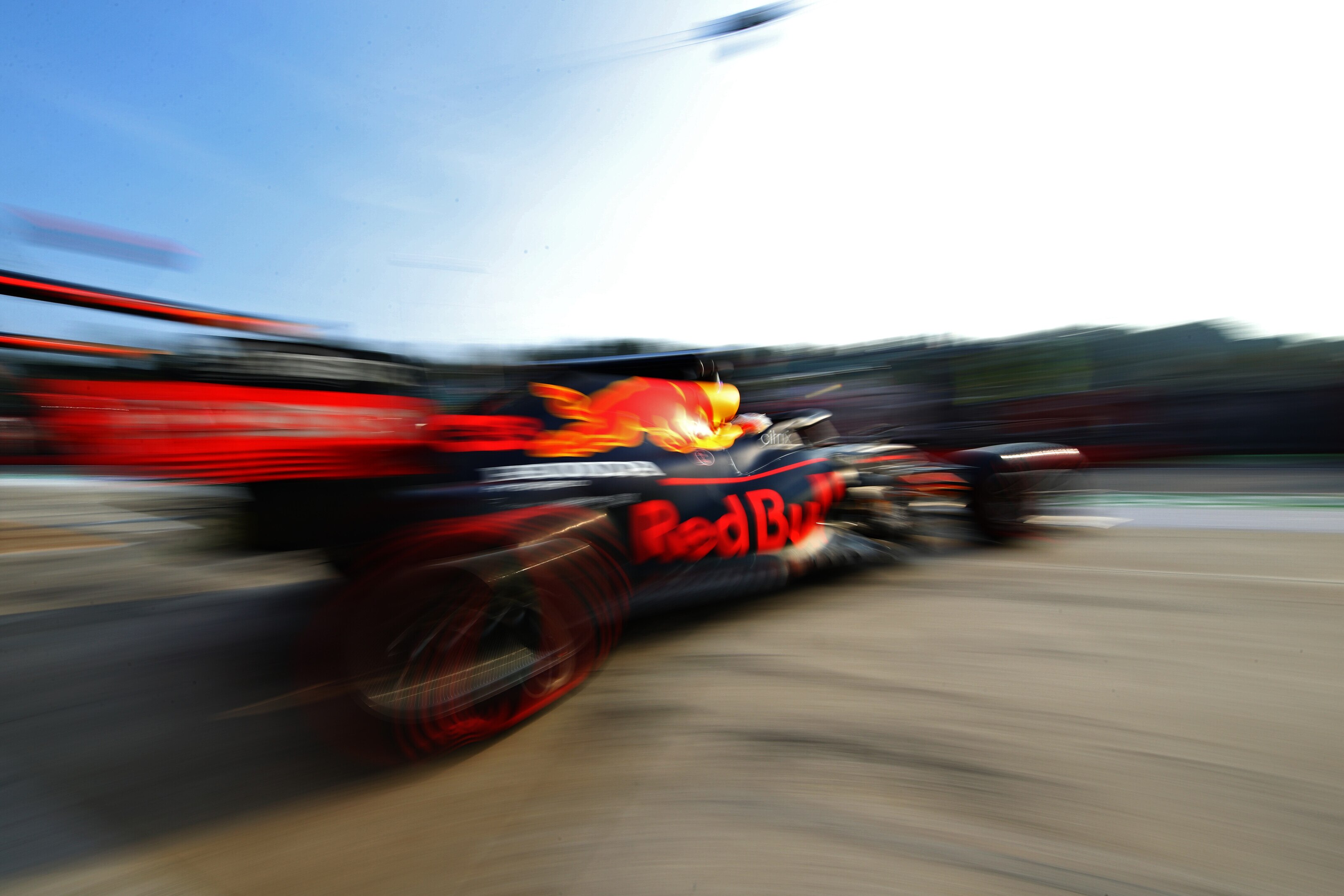 Emilia Romagna Grand Prix™
Emilia Romagna Grand Prix™
A welcome return to the F1 calendar for fans, Imola – a.k.a the stunning Autodromo Internazionale Enzo e Dino Ferrari – is one of the sport's most infamous circuits. Incredibly fast with plenty of iconic corners to get stuck into, this anti-clockwise track is an adrenaline-packed thrill for viewers and drivers alike. Naturally, it's also a place for fans to nod their respect to those the sport has lost.
As the Team heads back to Italy it's time for you to join the charge and become part of the Red Bull Racing Team at this iconic race track.
Imola is back after a 14-year absence
A trip to the region is well worth an extended stay, not least for petrolheads. Neighbouring cities Bologna, Parma and Modena offer a feast of culture, while Imola itself is a charming place with attractions to visit and a range of accommodation to suit every taste. As a region, Emilia-Romagna is home to a dizzying array of food, scenery, architecture and – of course – iconic motor vehicles, all nestled amongst the warmth and hospitality that its people have long been known for.
In the comfort of the Formula 1 Paddock Club™, you'll get an even deeper insight into the sport. Our team of expert hosts will take you through a series of fascinating and fun F1™ experiences; extending virtual driver appearances and behind the scenes virtual access to our garage to ensure you stay up to date with what's happening, keeping you well informed with insider knowledge across the race weekend.
As a guest of the Team, you'll also be able to enjoy everything Paddock Club™ has to offer, with access to the Main Lounge and entertainment areas as well as a the following experiences:
Truck Tour – Guided tour of the circuit.
Grid Photo Experience NEW! – Capture that perfect grid selfie with this new and unique opportunity to take a picture with the F1™ Championship trophies.
Photo Safari Tour NEW! – Visit special locations around the circuit, close to the track for unique photo opportunities.
Virtual Experiences – Interactive live interviews with F1™ drivers and live Paddock Tours.
As well as all the on-track action, we'll bring you exquisite cuisine based around the finest locally sourced ingredients and prepared by world-class chefs.
As a memento of your experience with us, you'll receive an exclusive Aston Martin Red Bull Racing Team gift bag before you depart, which includes merchandise signed by our drivers!
So get pumped, strap in and let's fly!
Join The Charge and Book Now