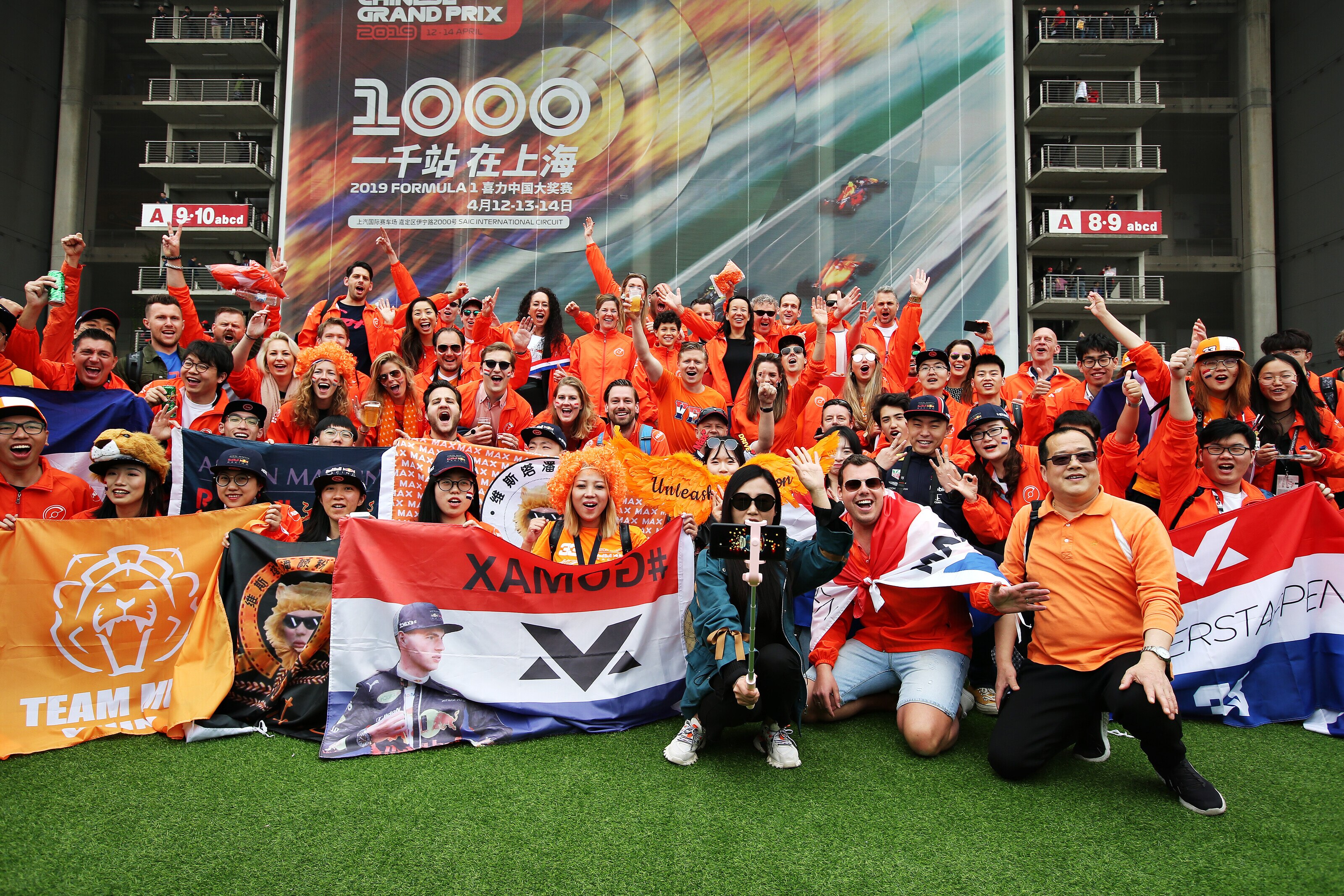 Chinese Grand Prix™
A stunning venue with one of the most difficult sections of any circuit
A stunning venue with one of the most difficult sections of any circuit
Celebrating its 16th season on the Formula One™ calendar, the Shanghai International Circuit has been a good hunting Ground for Red Bull Racing with wins in 2009 and 2018. The circuit itself is famed for have one of the most difficult sections of any racetrack on the calendar, so it's a much-watch race.
Shanghai, is the world – and China's – second largest city. The Shanghai International Circuit, an hour from downtown Shanghai. While teams tend to stay in the nearby suburb of Jiading – home to 1.4 million people – for guests, the bright lights of the city proper, combined with the excellent transport links to the circuit's own train station, make this an urban race to savour.
Facing the skyscrapers of Lujiazui across the Huangpu River, Shanghai's Bund has become the quintessential tourist destination, famed for its promenade and parks along the edge of the former French Concession and International Settlement.
While 21st Century redevelopment has made it more accessible, the history of the region is on show through an eclectic range of architectural styles ranging from Gothic to Art Deco, and attractions feature everything from jazz bands to the wharfs from which river cruises depart.
While at the circuit, you will be treated to a high-class all-day grazing menu, drinks as well as exclusive access to the team's radio, unique views of the circuit. Other advantages of being in the hospitality suite include a pitlane walk, tour of Red Bull Racing's garage and appearances from Team Members. It will be a unique experience at a stunning venue.
To the north, Manama is the beating heart of Bahrain. With a population of over 150,000, the Bahraini capital is home to international hotels and restaurants, and a pleasant waterside promenade. Bahrain's mercantile history as a trading centre is still visible in Manama, with malls and souks specialising in everything from gold and fabrics to the pearls that made the region famous.
During your time with us you'll be treated to a premium all-day grazing menu, bar, exclusive pitlane walks, a tour of the garage and appearances across the weekend, making it a trip to remember.