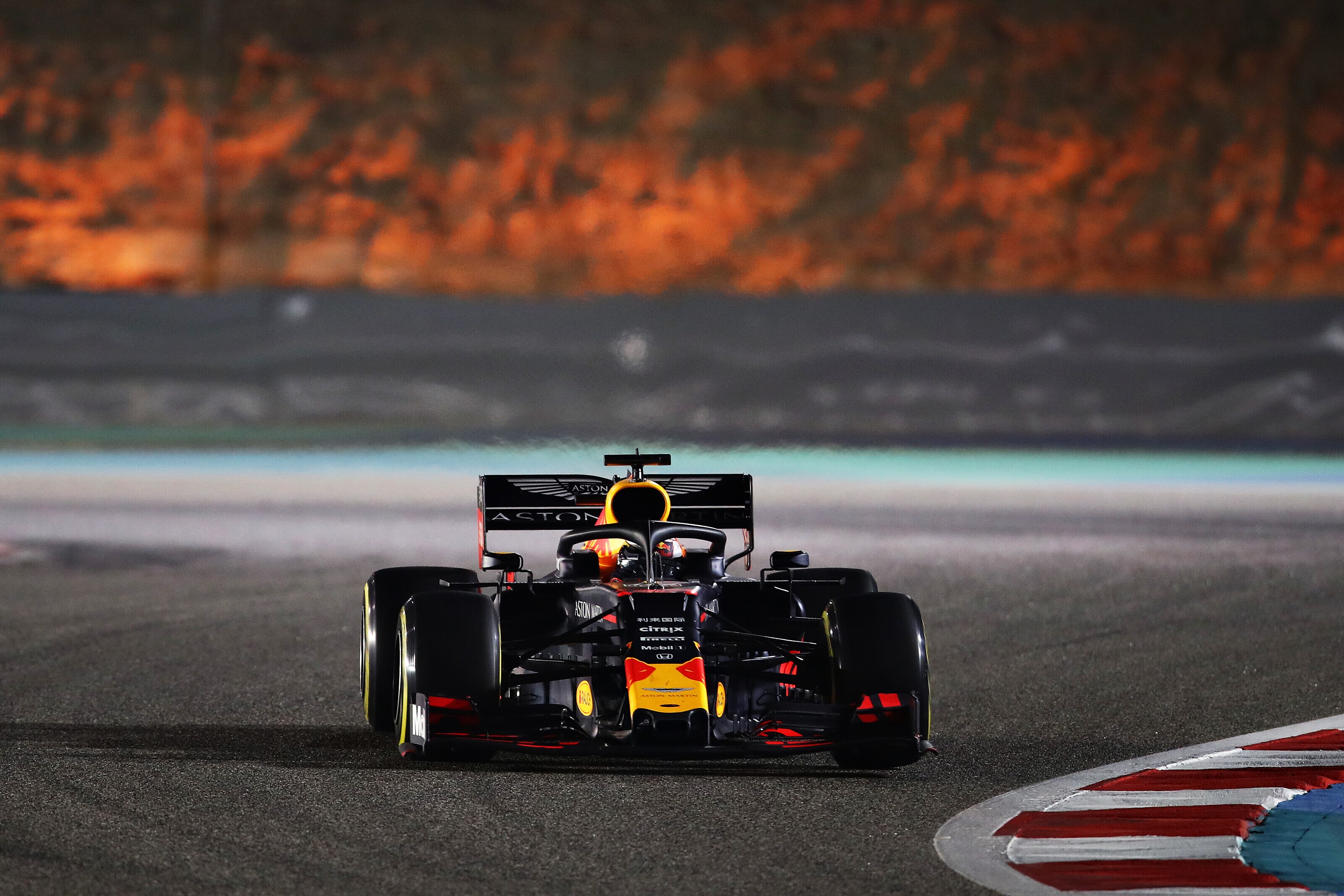 Bahrain Grand Prix™
A spectacular floodlit carnival of a race weekend that is like nothing else
A spectacular floodlit carnival of a race weekend that is like nothing else
Round Two of the 2021 F1 World Championship takes us to the warm waters of the Gulf and the island kingdom of Bahrain.
The magnificent Bahrain International Circuit in Sakhir has been on the F1™ calendar since 2004 and is the first chance of the season to watch the Bulls race under floodlights – a truly captivating sight.
Set out in the desert, towards the centre of the island, the circuit at Sakhir has blossomed since the Bahrain Grand Prix switched to an evening race. It has a carnival atmosphere, complete with music and circus acts, and the concourse behind the main grandstand buzzes with energy before and after the on-track action. Nearby, for those who want to see more of the country, there is the famous Tree of Life, and the Al Areen wildlife park and zoo, Bahrain's only on-land nature reserve.
To the north, Manama is the beating heart of Bahrain. With a population of over 150,000, the Bahraini capital is home to international hotels and restaurants, and a pleasant waterside promenade. Bahrain's mercantile history as a trading centre is still visible in Manama, with malls and souks specialising in everything from gold and fabrics to the pearls that made the region famous.
During your time with us you'll be treated to a premium all-day grazing menu, bar, exclusive pitlane walks, a tour of the garage and appearances across the weekend, making it a trip to remember.