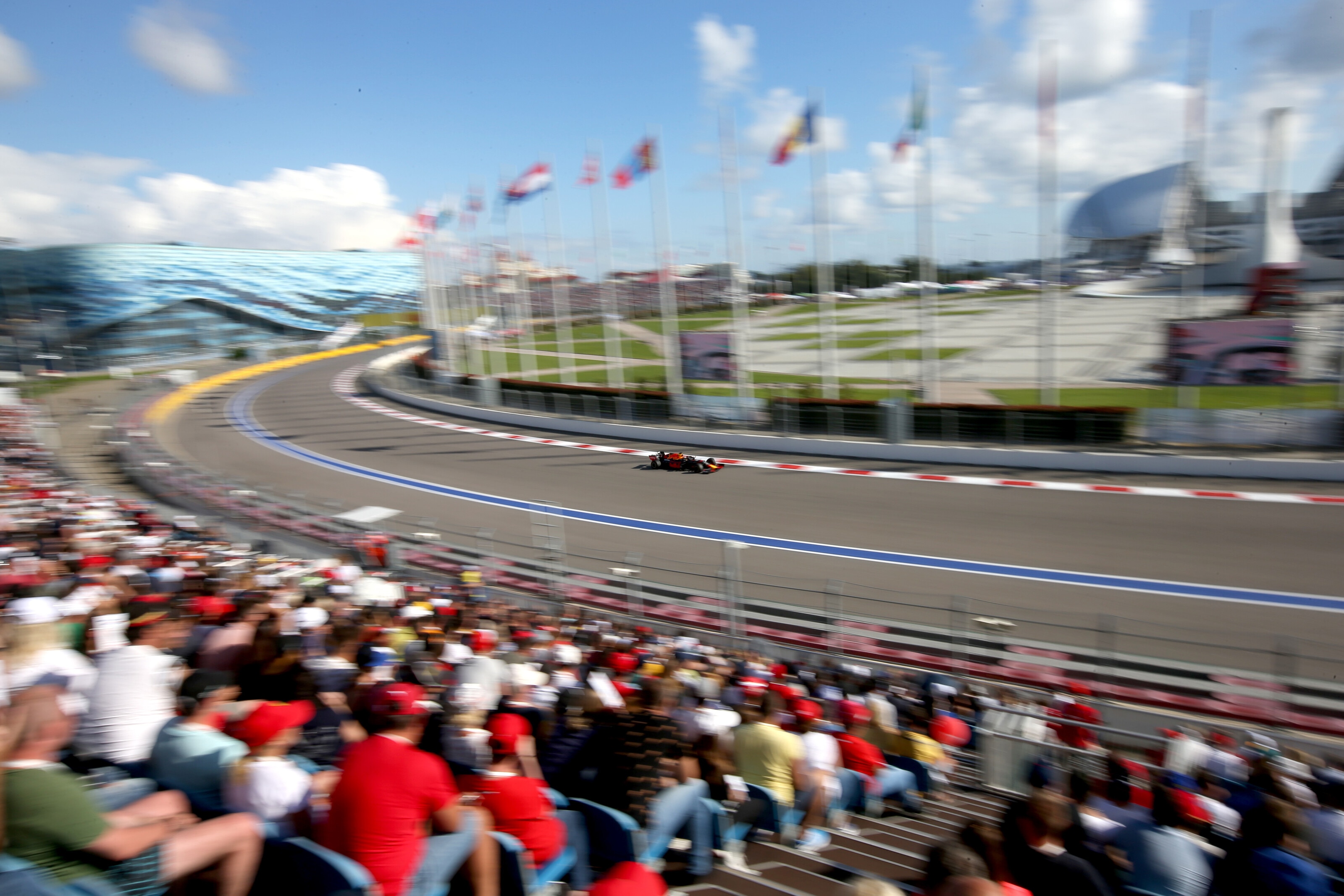 Russian Grand Prix™
Sochi: where Formula One™ meets the Winter Olympics
Sochi: where Formula One™ meets the Winter Olympics
Late September will see Formula One™ return to Sochi for the seventh season in eight years. The Black Sea resort town has long been a favourite holiday destination within Russia. However, in 2014 Sochi announced itself on the international stage, playing host to both the Winter Olympics and the inaugural Russian Grand Prix.
The Sochi Autodrom is built into the Olympic Park. A tight semi-street circuit, it threads its way between the various Olympic venues and utilises much of the Olympic infrastructure on what is a very technical racing circuit. While the track is located next to the coast, it is framed by the Caucasus Mountains of Krasnaya Polyana where many of the alpine events at the Winter Games were held. It means that Sochi – one of the few places in Russia with a subtropical climate – features the unusual ability to offer skiing in the morning and sunbathing on the beach in the afternoon.
Whilst with us in Russia you'll have access to Epicurean global cuisine and fully licensed premium bar serving Red Bull Cocktails, fine wines, beer, and a selection of soft drinks. You'll have exclusive access to the Team radio, a tour of Red Bull Racing's garage and a pitlane walk take photos of the cars and teams working on them.