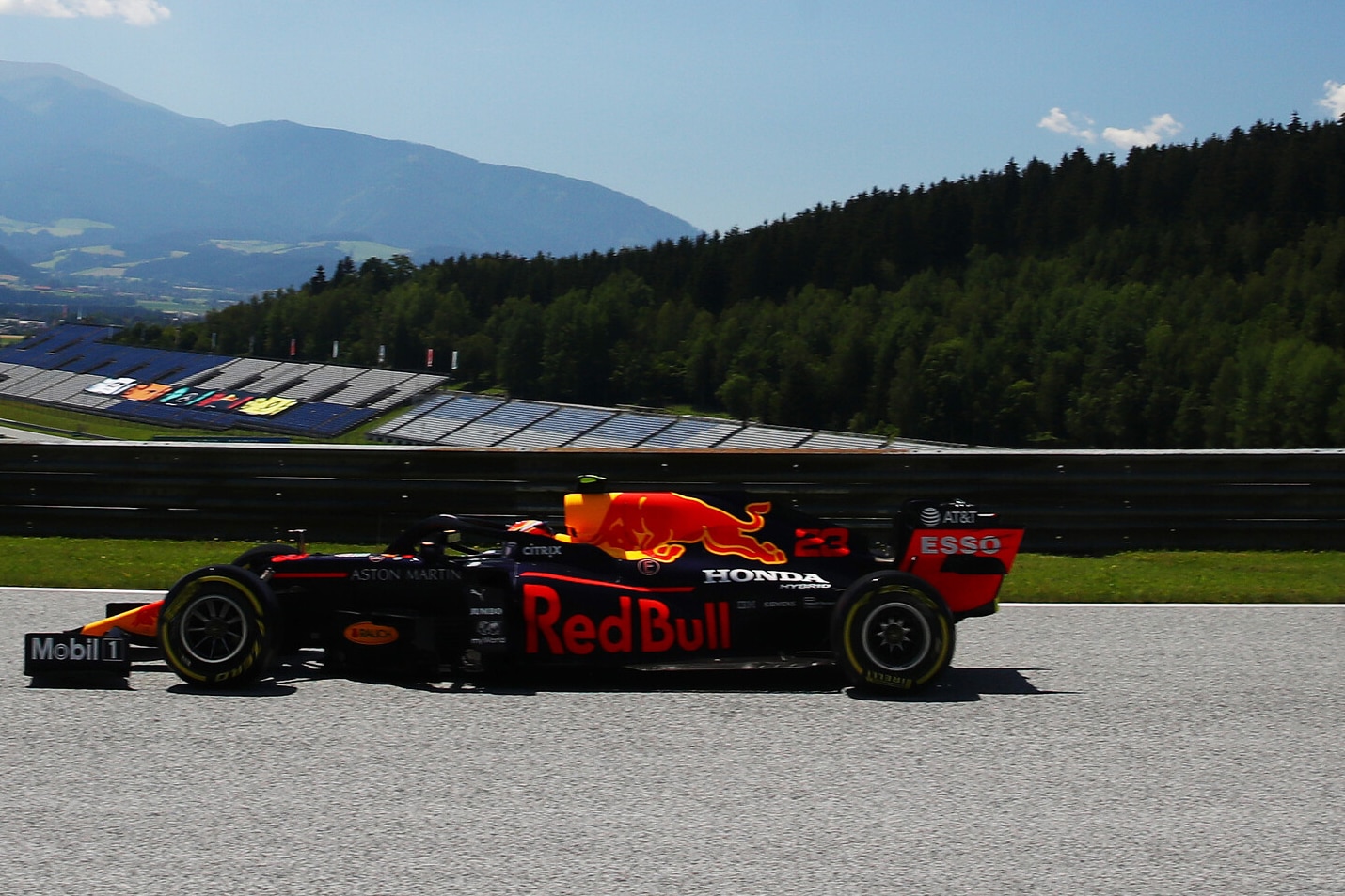 Austrian Grand Prix™
The home of Red Bull set in the stunning Styrian Mountains creating a unique racing experience
Austrian Grand Prix™
The home of Red Bull set in the stunning Styrian Mountains creating a unique racing experience
Formula One™ works best in the high, old places of Europe, and they really don't come any higher than the Red Bull Ring, nestled in the foothills of the Styrian Alps. The village of Spielberg has been welcoming race fans for decades, first to the old Österreichring, and now the shortened Red Bull Ring circuit.
Trackside there is always a fantastic atmosphere as the grandstands are filled not only with Red Bull Racing fans, but there is also a huge contingent of Dutch Max Verstappen followers as well. Both sets making it a noisy, party atmosphere all weekend. This is one visit you don't want to miss.
The Austrian Grand Prix is not a race for nightclubs, shopping or haute cuisine: while guests are distributed across the surrounding countryside in geranium-bedecked gasthauses and B&Bs, the hub of the race is the circuit itself, with many fans camping at the track, and the party lasting from Wednesday through to Monday morning. Bring your boots, not your heels.
As part of the hospitality packages, you'll be entitled to all-day, premium gazing menu, beverages, appearances by high-profile Team members, access to live team radio, a pitlane walk and a tour of Red Bull Racing's garage.