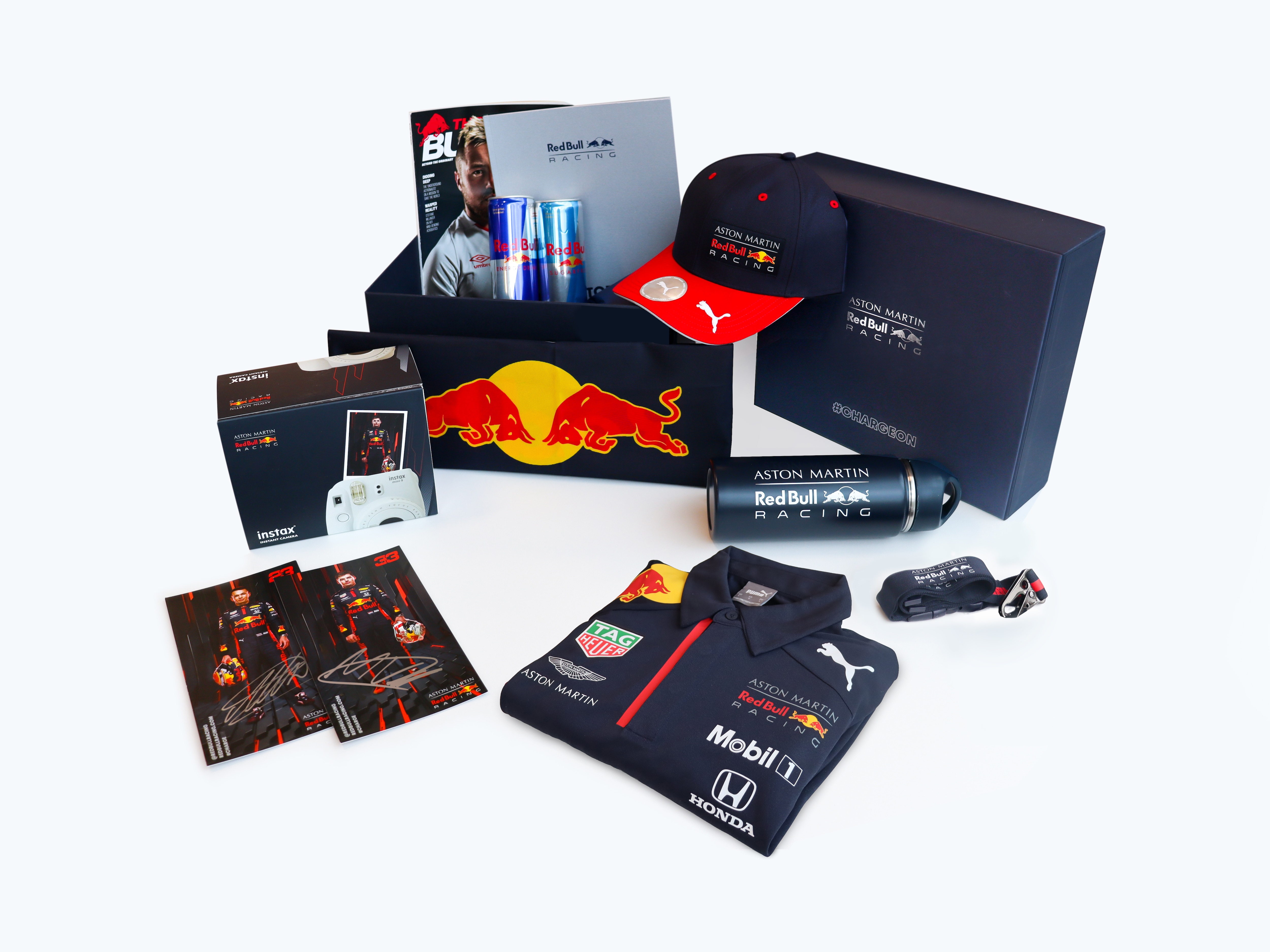 Join the team with our home hospitality
Here at Aston Martin Red Bull Racing we love hosting guests at the track, but in these strange times that is proving something of a challenge. However, given the limited opportunities to join us in person at a race at the moment, we are excited to bring the race to you! So, buckle up, get ready to join the charge and be a part of the Team with our one of a kind at home hospitality.
We have taken our premium hospitality package from the track and ingeniously packaged it up for you to enjoy whilst watching the race from the comfort of your own home. Along with some team merchandise to treasure and keep, this immersive brand experience will allow you to feel the energy of a race weekend first-hand with some exclusive content giving you a peek behind the scenes and providing some fascinating insights into how the Team works during a race.
The Experience
Delivered ahead of the race;
Bundle of team merchandise including shirt, cap, flag, lanyard and water bottle.
Signed Max Verstappen & Alex Albon autograph cards.
Limited edition print, welcome letter & Red Bull refreshments!
Exclusive Team VIP gift.
Live during the weekend;
Welcome from our Hospitality Team & an exclusive live Q&A with our Team Principal, Christian Horner.
Exclusive behind the scenes content.
'Fast.Food.' recipe cards to cook a regional dish for race day.
For each and every box sold, we will also make a £50 contribution to Wings for Life UK (wingsforlife.com) Registered charity number 1138804.
Don't miss out and get ready to #ChargeOn with Aston Martin Red Bull Racing.
Join the charge and book now